Winter Meeting Places
Streamwood Library:

Poplar Creek Library in Streamwood, IL is located at 1405 S. Park Avenue in Streamwood, IL. 60107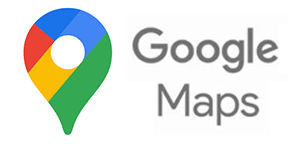 Schaumburg Library:

Located at the southwest corner of Roselle Road and Schaumburg Road. The library's address is 130 South Roselle Rd., Schaumburg, IL 60193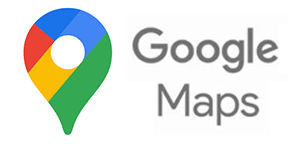 Lisle Library:
Located at 777 Front Street Lisle, IL 60532 which is at the intersection of Kingston Avenue and Front Street (southeast corner)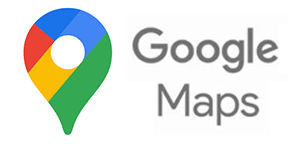 Apr. 22, 2017
NIFE Club Meeting – Grayslake, IL

On Saturday, April 22, 2017, NIFE will have our final winter season club meeting. Our meeting will be held at Rock Chevrolet located at 1000 E. Belvidere Rd, in Grayslake, IL. The meeting will begin at 10:00am; please feel free to begin arriving after 9:30am. We will be discussing Fiero suspension upgrades and lowering options at this meeting. We will specifically cover factory and aftermarket suspension upgrades and several different lowering springs, ball joints, and steering knuckles. In addition we will be discussing shock and strut upgrades versus coil over suspensions. Our discussion will also cover lowering options for function and aesthetics. Finally, we will touch on brake upgrades, as this is an important factor when modifying a car's suspension.
After the meeting (around 12:00pm) feel free to join us for lunch just down the road at Sammies located at 799 E Belvidere Rd, Grayslake, IL.
May 20, 2017
NIFE Spring Event –

Chicago Theatre and Loop Tour

, Chicago, IL

The 2017 NIFE Spring Event will take us to a behind the scenes private tour of the iconic Chicago Theater in downtown Chicago. While downtown, we'll check out some of the landmark buildings and public art sculptures for which the city is known.
To avoid the high cost of parking and to spend more time socializing we will be taking the Metra commuter train from Wheaton, IL to the Ogilvie Station in Chicago. The ticket cost is $8.00 per person for an unlimited weekend pass. We will park at the College Avenue train station in Wheaton, IL. We will begin gathering in the parking lot at 7:30am to board the 7:57am train to Chicago; come early to pick up a donut!
After arriving at Ogilvie Station in Chicago, we will take a leisurely stroll to the Chicago Theater and take in the sights along the way such as the State of Illinois Building, the Picasso sculpture, and the local TV station broadcast studios. People who wish to take other train lines or even drive to Chicago can arrange to meet us at the Chicago Theater at 10:20am to join us on our tour which begins at 10:30am. The tour cost is $15.00 per person (or less depending on how many people participate).
After a one hour NIFE private tour of the Chicago Theater, we will continue our walk to grab some lunch. After lunch, you are free to head back home or continue on our walking tour. Depending on the interest, our stops may include the Federal Plaza, the beginning of Route 66, Millennial Park, and "The Bean". This event is designed as a casual "walk on-walk off" tour in that those who wish can explore their own interest such as shopping, or arrange to take another tour, then later meet up with the group to head back to Wheaton.
Watch for more details in the May/June Fiero Focus. If you have any questions you may call or email me using my contact information listed in the board member's box on the Membership Update page.
June 10-16, 2017
NIFE in the Hot Rod Power Tour -

Gonzales, Louisiana

to

in Kansas City, Kansas
The 2017 Hot Rod Power Tour is coming through Illinois, Iowa, and Indiana again this year. This is the "World's Largest Car Enthusiast Road Trip." More than 5,000 vehicles participate throughout the week, traveling approximately 1,500-1,800 miles together.

This year's event dates are:


June 10 - Kansas City, Kansas (Location TBD)
June 11 - Iowa Speedway in Newton, IA
June 12- Mississippi Valley Fairgrounds in Davenport, IA
June 13 - University of Illinois (State Farm Center) in Champaign, IL
June 14 - Gateway Motorsports Park, Madison, IL
June 15 - Lucas Oil Raceway in Indianapolis, IN
June 16 - Bowling Green Warren County Regional Airport in Bowling Green, KY

The Power Tour is not only about the shows at each of these venues, but about car enthusiasts coming together for a road trip across America. Many times interstates are not used, allowing you to see small town America.


The daily shows run between 12:00pm-6:00pm (come and go as you please, non-judged) and continue into the hotel parking lots at night. Most participants are on the road traveling to the next stop by about 6:00am-8:00am. The detailed travel route won't be published until about 1-3 weeks before the actual tour.


Fiero's from Illinois and Texas are planning to attend for the whole week. If you are interested in participating, or would like more information, please contact me at 630-816-5291 (call or text) or email me at LTLTGT88@gmail.com


The week is so unforgettable that you will be hooked for years to come. This will be my 10th time participating in this event!

From the Midwest Fiero Clubs (MWFC) to all all the other Fiero Clubs across the United States.
Enjoy all the events in the Fiero community this year.
This section will help you plan your summer events from coast to coast.
Visit midwestfieroclubs.com for more information or check out the Facebook page at Midwest Fiero Clubs

April 2016
thru October 2016
Cruise Nights:
Geneva, IL - Thursdays in July and August
Lombard, IL - Saturdays June 13 - August 29 (None for the July 4th Weekend)
Car Shows and Cruise Nights:
Double K Productions Cruise and Car Shows
Carousel Sound Company
Old Ride
Drive Chicago
BVG Motorsports
Post your favorite Car Shows/Cruise Nights on our Facebook Page:
NIFE FB Page


















Mar 18, 2017
NIFE Club Meeting – Kankakee, IL

NIFE heads south to Kankakee, IL for a road trip on Saturday, March 18, 2017. NIFE member Zach Dufrain will be hosting our meeting at Davviki, Ltd located at 1390 Panozzo Road in Kankakee, IL. Our meeting will start at 10:00am. Davviki is a premiere builder of street rod and classic replicas; you can visit their website located at www.davviki.com/home.htm for more information. We will also have a guest speaker at this meeting, Dave Gossett, who was a salesman for Pontiac during the Fiero era and an active Fiero enthusiast during the Fiero kit car heyday. Dave will discuss selling Fieros new and the early kit car and V8 Fiero efforts.
We are also excited to have Paul Smith (aka FieroGuru) on hand for a live Meet-A-Vendor. Paul will discuss the aftermarket Fiero parts he has developed and sells on his website (www.fieroguruperformance.com). Our tech-topic for the meeting is "Stopping Your Fiero". We will discuss how to maintain your stock Fiero brakes and what the options are for people who want or need more stopping power, including aftermarket boosters, rotors, and calipers. After the meeting we will stop by Boz Hot Dogs located at 1420 N Hobbie Avenue, Kankakee, IL to grab some lunch (located directly across the street from the Davviki shop).
Feb. 11, 2017
NIFE Visit to Chrome & Coffee & Hulki Lunch - Naperville, IL

Chrome, coffee, and some lunch. Join NIFE for a fun filled event on Saturday, February 11, 2017. We will first meet at the Iron Gate Motor Condos located at 2212 Ferry Road in Naperville, IL, West of Route 59. This once-a-month event will allow us to see how many of the high-end garage condos have been decorated. You will also have the opportunity to see the owner's exotic cars, as well as other muscle and classic cars. Think of it as an indoor winter cruise night. You can arrive anytime between 9:00am and 10:30am, but the coffee may be all gone the later you arrive!
This Chrome & Coffee event will have a focus on custom wheels. Several wheel suppliers will be on hand to answer questions and provide you with answers to your custom wheel questions! At 11:00am, we will head to lunch at the Jalapeño Grill (www.thejalapenogrille.com) located at 1316 North Route 59, Suite 108, Naperville, IL to have our "Hulki Lunch". In honor of the "father of the Fiero", Hulki Aldikacti, we have entitled this event in his memory. If you are not sure who Hulki was and his importance to our Fieros, you will need to stop by for lunch and we will fill you in!
Jan. 21, 2017
NIFE Meeting Event - Alsip, IL

NIFE goes on the road again! Join us on Saturday, January 21, 2017, as we head south to return to the Eastwood company store located at 12100 South Cicero Avenue in Alsip, IL. Our club meeting will start at 10:00am.
This club meeting will be all about appearances, on both the outside as well as individual parts. The Eastwood staff will present an informative class just for NIFE Club Members on color sanding and paint buffing. We will learn how to use sand paper, buffer pads, and polishing compound to bring your car's exterior paint finish back to its former glory. This is an option to consider between waxing and repainting your Fiero.
A powder coating demonstration will also be presented. Rather than a liquid paint, powder coating is the process of using a special gun to spray powder on a metal part. The coated part is then baked in an oven, causing the powder to flow together to form a durable, hard surface that is chip and scratch resistant. Powder is available in a variety of colors as well as clear and chrome. Equipment is now available that makes powder coating a consideration to put in your own garage.
Eastwood is a nationwide company that sells many tools and supplies for auto body professionals and do-it-yourselfers. The Alsip store is unique in that it includes its own shop area where hands-on classes are offered and customers can try out some of their products before they make a purchase.
After the meeting (around noon), join us for lunch at a nearby establishment. The location will be announced at the meeting or check back for the latest details.
Jan. 7, 2017
NIFE Holiday Party - Naperville, IL

Celebrate the holidays with your fellow NIFE club members at the home of Jim and Jenni Hallman located at 2039 Yellow Daisy Court in Naperville, IL (near the intersection of Route 59 and North Aurora Avenue) on Saturday, January 7, 2017. We look forward to sharing the holiday season with you at our house. No gifts to bring, we just ask that you bring a dessert to serve 5-6 people if your last name begins with the letters "A" through "M". Or, if your last name begins with the letters "N" through "Z", please bring an appetizer to serve 5-6 people (NOTE: we reversed the order this year to mix things up!). A non-alcoholic punch will be served; feel free to bring your own drinks if you would prefer something different. The first 20 members (limit only one, please) who attend will receive one of Jim's famous homemade (from scratch!) soft pretzels. We will also share some of our family's favorite homemade Christmas cookies. Please join us for as long as you are able from 5:00pm until 8:00pm. This is an "open house" style party so feel free to arrive when you can and leave when you must! Please RSVP before January 5, 2017 so we can plan for the quantity of guest who will be celebrating with us. Merry Christmas and Happy Holidays to all!

Copyright 2016 NIFE Fierofocus.com All Rights Reserved.
Privacy Notice: The Northern Illinois Fiero Enthusiasts will not sell or share your personal address or contact information with any outside vendors or other third parties.
Your personal information is used only for conducting club related business by the board members of this club.